Music plays such an important part in your life- especially when you're younger, searching for answers, wondering what you are going to do. I remember the Mama's and Poppas song California Dreamin as an absolutely monument. Plus Michelle Phillips was pretty good looking and floating around in your adolescent brain somewhere is the idea that she might really like you if she only got to know you, which she might do if you went to California. Right? So have I been to California? Of course About a million times. In a van and everything. Surfboards on the roof. Living the dream. And I came back. And I went again. And I came back. And I went again. I worked for 20 Century Fox. Had a real job, could have stayed. I loved Sausalito when I first saw it. Had I had a more confident view of myself I could have stayed there, too. We are talking a million years ago.  I'd bounce back and forth between Connecticut where my parents lived,  California, where my friends lived, and Cape Cod, where my heart lived. Bounce bounce bounce. I couldn't stay anywhere. I was restless, unsure. I felt inadequate because I didn't want to stay in California, but I couldn't stay. I remember feeling pretty lonely. My job required a freeway commute. I wasn't getting to the beach much- some surfer I proved to be. I didn't see my friends as much as I wanted because we all worked different schedules. I got pretty lonely feeling. I wanted just to be back home, where it rained now and then. I wanted to go back to the Cape, and walk on a lonely beach- right to relieve loneliness, right?
Well I ended up here in the East, but our son has moved to California. It's been over a decade now. You know. Jobs. Friends. Except for the fact that real estate is beyond the reach of anyone we know, he likes it. He's been with Iris for along time; they both have interesting jobs that pay well, although not well enough to quite afford a house. They love the climate: skiing and surfing both available a few hours apart. They can dine out, play board games with friends, take in films, hit interesting book stores. Life is good.
So we go out to visit. it's been our custom for the past few years to get out there for Thanksgiving and stay a few days either side of it. We visit with Saben and Iris in LA in their dramatic and comfortable apartment with the 20 foot wall of glass overlooking the city. It is so much more homey than last year when they were just moved in and living still out of cardboard boxes. Saben's built a nice dining room table, they've got a newly upholstered chair-tres chic, the couch is set up to divide the room into a living space and a dining space. They have projector that uses the big wall for a screen where we saw stunning  pictures of their latest travels. It was pretty wonderful to see it all. We all like to see our progeny do well. Yes we're proud parents.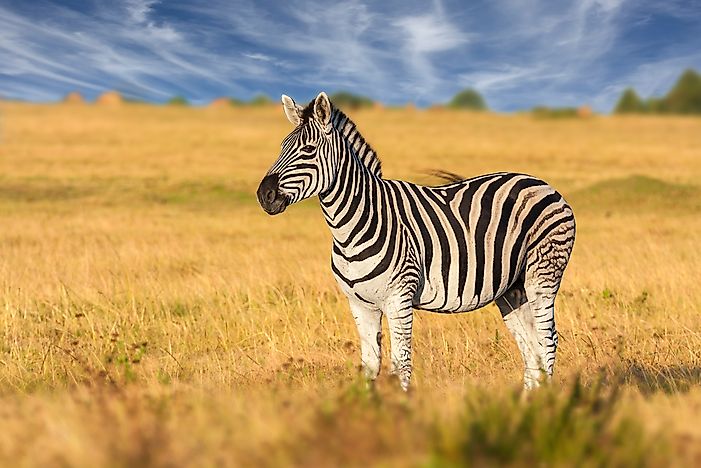 Suzy and I had a great time.  When we arrived Saben and Iris hustled us off to Sam Maloof's house. http://www.malooffoundation.org/ .   This was wonderful. Maloof is a preeminent woodworker whose handbuilt house is on the historic national registry. He built the most graceful furniture right up until he died at ninety-three. His rocker is especially nice. You can pick a new one up still made by the fellow he worked with a lot. It's only 25K. We were going to get a pair, but they were reluctant to gift wrap them.
On Sunday we went to some open houses. Impressive. But pricey. 1.2, 1.5, 1.5. Right, that's millions of dollars. What's the mortgage payment on a house that costs 1.5 million. Do you put down  $150K? These numbers make my head whirl.
Saben and Iris had to go to work on Monday, so we headed out for a dip at the beach in Santa Monica by train. I had no idea the pier was such a scene. Wow. Street performers galore: dancers, singers, guitar players, electric violin, a cello and a magician who amused us for half an hour. And food. Right. I'm glad we got our swim in first, because it was a bit chilly and the pier was really fun to hang out at. Next day we hit a book store- Skylight Books, https://www.skylightbooks.com/  next to which is a knitting store that designed the pink pussy hat. https://www.facebook.com/thelittleknitteryshop/ Yes. I am now the proud owner of a pink pussy hat- a gift- I might add.
That night we went out to the LA Athletic Club where Suzy and I played a bit of racketball with iris and Saben. It was an absolute blast. I haven't played for thirty years or more. Suzy's never played. You won't believe what the score was so I'm not going to tell you.
Wednesday we all toodled on up to Oxnard in Saben's Audi S4 wagon along the Pacific Coast highway which had recently been closed down because of the fires. We went to see my lifelong friend Guy and his wife Kathy for the Thanksgiving feast. In the past we've had the feast at Guy and Kathy's spectacular house. It is a stunning creation. Guy has been working on it doing some fairly serious  remodels on his time off. He was a cameraman for the movie and t.v industry and so would have some time off each year between jobs. He's invested a lot of time and  money into it over the years to the point where now magnificent: a solar paneled house of extreme comfort with an artistic feel to it, right at the beach, close to his in-laws and brother. It is an extremely comfortable and cool place to have a Thanksgiving dinner- nooks to sit in, open space for larger groups, conducive to good conversation. A warm and wonderful home that reflect Guy and Kathy.  It adds to the spirit of the day. He's there for life. Here are some shots to give you some idea of how it feels there.
Cool walnut counter top.
Downstairs, polished cement counter top with tiles embedded with sea glass mosaic. Messy job sanding and polishing that concrete, but a stunning outcome.
Pool table by the downstairs fireplace.
Detail of the stone floor.
Bright spot to prepare coffee and breakfast.
 Waiting for breakfast with a cup of coffee or tea, comfortably ensconsed in the sunny table nook.
Guy clowning around as he presents the latest two perfectly poached eggs. He is a master breakfast chef.
Poached eggs dotted with hot pepper sauce on toast, avocado slices, tabouleh left over from Thanksgiving, bacon and fresh squeezed o.j. from the tree in his brother's yard.
Cool decoration on the way up to …
This fantastic space
with this amazing skylight
Cool old surfboard, one of three hanging up here. The others eight or ten are out in the garage. 
Pretty wonderful fireplace in the living room with the Super Star Glider seat just visible. You can roar around the room on that seat with wheels just as Guy did with a camera on his shoulder for the show 24. Yes, I want one, too.
This year the feast was not at Guy and Kathy's house, but at one of Kathy's sisters. It is marvelous and we feel a part of the family. Guy's brother Bill was there with his new wife Valerie- both just recently relocated to this area. Kathy's mom is there, at 92, still very much a story teller. All the Hagans are storytellers. I remember our first year there. I wanted to say something about one of the stories told, and you can't just politely ease your way in. The competition for air time is pretty ferocious. And they're all really good story tellers- so I just sat back and enjoyed the show. Some stories resurface- the bongo drum story- but mostly there are no repeats from year to year. They have had a close and rich life together and it is very nice to be a part of it.
And over the course of the next few days we have fun. We eat terrific breakfasts, we surf, we skip the sailboat race to go surfing again,
since the wind has died, I wreck Guy's favorite board.
We visit his brother Bill's new house for dinner, we ride around town on bicycles and golf carts. Go with the flow.
Saben and Iris up front. Guy and Suzy in the back.
Kathy and I are identical twins, separated at birth, now joyously reuntied and riding bicycles behind the gold cart.
We go out to eat. We see Charlie after about thirty years. We talk with Guy's daughter. We watch James Acaster https://www.youtube.com/watch?v=89E_zW1qIM8who is screamingly funny.  We talk until way too late at night every night. And when we leave to go back to L.A. with Saben and Iris we continue eating and drinking and talking. Good. Meaningful and good. We need this. Everyone needs this. To talk and laugh and share and dream. California Dreamin'?
All the leaves are brown (all the leaves are brown)
And the sky is grey (and the sky is grey)
I've been for a walk (I've been for a walk)
On a winter's day (on a winter's day)
I'd be safe and warm (I'd be safe and warm)
If I was in L.A. (if I was in L.A.)
California dreamin' (California dreamin')
On such a winter's day
Stopped into a church
I passed along the way
Well, I got down on my knees (got down on my knees)
And I pretend to pray (I pretend to pray)
You know the preacher like the cold (preacher like the cold)
He knows I'm gonna stay (knows I'm gonna stay)
California dreamin' (California dreamin')
On such a winter's day
All the leaves are brown (all the leaves are brown)
And the sky is grey (and the sky is grey)
I've
…
Another old goldie that makes you yearn for something. Jet Plane. My bags are packed….